Snippets of Information
Location - Geographical areas / Infrastructure
in Karnataka

Malyavanta Raghunatha temple, Hampi

Anjanadri Hill (Anjeyanadri Hill), Hampi


* 28 Aug 2022



The 1,000 meters Chamundi Hills with a view of the race course, the Lalitha Mahal palace, Mysore Palace, Karanji and Kukkarahalli lakes is located close to the palace city of Mysore and takes its name from the goddess Chamundi to whom a temple is dedicated near its summit. The goddess, a form of Shakti who as Chamundi slew the demon Mahishasura, is the tutelary deity of the Wadiyars, rulers of the former princely state of Mysore. Nandi, the sacred bull, is the vehicle of Shiva, the consort of the goddess, and symbolises great strength and virility, the animal force in man.
In earlier days, the Maharajas of Mysore would decorate the ceremonial Dasara elephant during the annual Dasara festival; since the seventies, the idol of Goddess Chamundi is taken on an elephant.
Chamundi's main hill features a long stone stairway leading to the top of the hill. There are 1,008 steps in all, with the first 600 steps being steeper than those higher up. En route to the top, the steps pass the large statue of Nandi the bull, the statue is about 16 feet high and 25 feet in length. Local monarch Dodda Devaraja Wadiyar (ruled 1659–72) directed the steps' creation in 1664 and the installation of the statue of Nandi.
Source: merepix.com



* 15 Jul 2022



Kallathigiri Falls (Kalhattigiri) or Kalhatti Falls is located at a distance of 53 kilometers from Chikmaglur, at Kallathigiri, Tarikere Taluk and streams down from the Chandra Dona mountains, and the height of this waterfall is about 400 feet. There is a temple dedicated to Lord Shiva - Veerabhadra or Veerabhadreshwara temple.
Source: myholidayhappiness.com


* 2 Dec 2021
The Ganga dynasty, which ruled Karnataka between the 4th and 11th century, was spread over the southern and eastern parts of the former Mysore State and the Cauvery River. The founders of the project 'Inscription Stones of Bangalore' have discovered a hero-stone inside the Begur lake, which they surmise, dates back to the 5th century Ganga dynasty rule in Karnataka. There is no inscription visible as of now.
Source: Ganga-era inscription stone discovered inside Begur lake, economictimes. indiatimes.com






* 2 Dec 2021
Begur hero stone is a unique 10 century A.D, inscription which elucidates the techniques and strategies in a battle and gives details about sword fighting, spears throwing techniques. This is the best hero stone available in whole of India and is now preserved in Bangalore Museum.
Begur hero stone is has two portions, the lower portion depicts actual war scenes in detail. In this portion, the hero warrior of this stone is seated on a fully decorated horse, holding a sword in one hand and controlling the horse in other hand and marching towards the enemy who is on the left side of the stone. The enemy is seated on a decorated elephant with an umbrella held over his head, indicating that he is king or an important royal dignitary. Behind this person is the depiction of 'Rana Bhairavi' (Victory Goddess) , who is standing nude, holding a skull in left the hand and Dhamaru ( drum) in the right hand. Opposite to Rana Bhairavi, there is a line up of musicians behind the hero warrior. Also there is a depiction of three horse riders, indicating that they too sacrificed their life in the war. The enemy is on the opposite side, seated on the elephant marching towards the hero warrior. The elephant has been stuck with arrows in its head and forehead. On its path elephant is bouncing one of soldiers from its trunk. Behind the elephant a curious image is sculpted, wounded soldiers lying on the ground in agony. The two mysterious creatures Shakini and Dhakini (devils) have come to feast on the wounded and dead soldiers.
At the bottom or the lower portion is the representation of the battle ground, fox, crows, vultures and other animals scavenging for flesh from dead bodies.
The upper portion depicts, the hero, after sacrificing his life, is taken to heaven; there he is seated on a throne and 'Apsaras' ( heavenly girls) dancing in front of him.
This inscription is presently housed at Government Museum, Bangalore. Hero stone inscriptions have been found at Kolaramma temple and Nambihalli both in Kolar district too.
Source: karnatakaitihasaacademy.org

The inscription stone dated 900 AD which resulted in the deaths of chieftain Nagattara's son Buttana-setti found in Begur near silk board has the first mention of Bengaluru. So Bengaluru is older than Kempegowda…there's proof. There's also proof for the cosmopolitan nature of Bengaluru from as far back as 1350AD, where Kannadiga kings had inscription stones done in Telugu and Tamil to facilitate the local population.
Source: stringsofheritage.com ; lakshmisharath.com


* 24 Nov2021
Kavaledurga Fort
Kavaledurga is located at 18 kms from Thirthahalli, 133 kms from Mangaluru, 365 kms from Bengaluru. It was a stronghold of the Keladi Nayakas (an important ruling dynasty of Karnataka and the subordinates of Vijayanagara empire) during the 16th century.
Kavaledurga fort (Bhuvanagiri) rests on the top of a hill amidst a dense forest and can be reached by a trek of at least 5 km. Besides the ruins and an old palace, bath, guard rooms and weapon storage houses, there are shrines to Virupaksha, Vijaya Vittala, Veerabhadra, Mallara and Bhuvaneshwari in the fort and a mosque built by Venkatappa Nayaka.
Srikanteshwara temple and Nandi Mantapa are located on the hill.
Source: karnatakatourism.org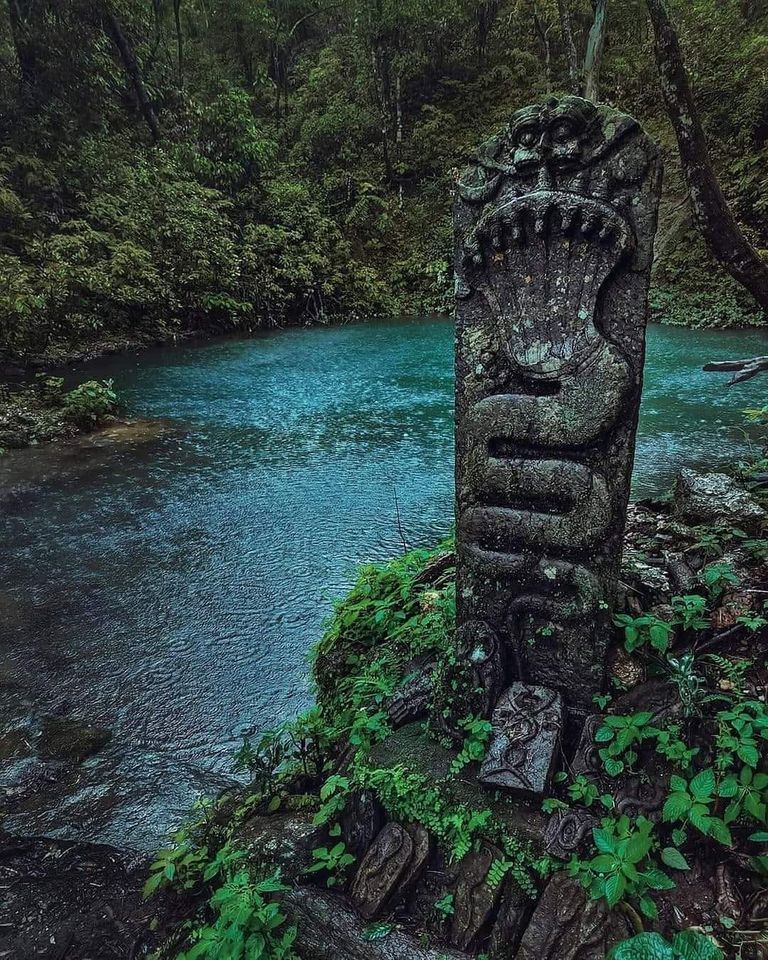 The snake shrine of Kavaledurga in Shimoga. Image source: FB: @jannatofhimachalofficial


* 24 Nov 2021
Shivalli, a place near the Sri Krishna Temple in Udupi takes its name from the words Shiva-Halli which means the town of Shiva, so named after the two Siva temples in Udipi, Anantheshwara temple, Chandramaulishwara temple.
The Shivalli brahmins who follow Dvaita philosophy founded by Vaishnava saint Sri Madhvacharya ( Poornaprajna or Anandathirta) of Udupi are known as Shivalli Madhwa Brahmins and those who follow Advaita philosophy and are known as Shivalli Smarta Brahmins.


* 13 Nov 2021
Udupi (Udipi or Odipu) is a district in the state of Karnataka, famous for temples, beaches and its special unique cuisine.



There are various explanations regarding the name.
1. It is said to be derived from the Tulu word Odipu meaning an elevated village.
2. The name derives from the word Udupa denoting the God in Chandramouleeshwara temple - Lord Shiva who carries the moon on his matted locks
3. It is also believed to have derived from the Sanskrit words Udu (stars) and Pa (Lord). Chandra Deva (Moon God) married to the 27 stars who were the daughters of Daksha once declined in his glory due to a curse. Along with his wives, he worshiped Lord Siva at Chandramouleeshwara temple at Udupi. He regained his former glory with the blessings of Lord Siva. And hence, the town received the name Udupi referring to the Moon, Lord of the stars.
4. The district is also known as Parashurama Srishti.

Temples:
Sri Krishna temple, Anantheshwara temple, Chandramaulishwara temple, Anegudde Vinayaka Temple, Mookambika Devi temple-one of the seven Mukthi Sthalas of Karnataka at Kollur 80 km from Udupi, Tuluveshwara Temple in Basrur

A massive statue of Gomateshwara or Lord Bahubali at Karkala 40km from Udupi

Jain temples:
Kere Basadi, Neminath Basadi in Varanga village

Beaches:
Malpe beach, Mattu, Kadike, Polipu, Kaup, Padubidri

Islands:
St. Mary's island, Udyavar Pithrodi
Sources: karnataka.com ; onmanorama.com ; tulu-research.blogspot.com


* 8 Nov 2021
Tulu Nadu is the land of tulu speaking people in parts of Karnataka (Dakshina Kannada and Udupi districts) and northern parts of Kerala (Kasaragod district upto Chandragiri river). The ethnic group of these regions are Tuluvas.

Historically, Tulu Nadu consisted of two separate lands of Haiva and Tuluva, the two ethnic groups. This region was under the reign of Ballal Kings of Sullia. It is believed that the Bunt/ Nair and the Brahmin migration to Tulunadu might have happened during the lifetime of the Kadamba king Mayuravarma at 345 AD. During the reign of Madhvacharya in the 13th century, around eight monasteries (Mutts) were built in Udupi. Until the 17th century Tulu Nadu was governed by feudatories of the Vijayanagara Empire. The longest reigning dynasty of Tulu Nadu was the Alupas and they were the feudatories of the prominent dynasties of Karnataka.

After the British defeated Tipu Sultan in 1799, Tulu Nadu was attached to the Madras Presidency before being reverted to the state of Mysore.

Yakshagana is said to have originated around 400 years ago in Karnataka.
Source: keralatourism.org


* 22 Oct 2021



Malaprabha is a tributary of Krishna river, Belgaum district. It originates from the Chorla Ghats, a section of the Western Ghats. Bennihala and the Hirehalla are the principal tributaries. Malprabha joins Krishna River at Kudalasangama in Bagalkot district. The Malaprabha dam is the shortest dam in Karnataka.
Source: karnataka.com


* 22 Oct 2021
The main attractions of Saundhatti (Savadatti) town in Belgaum district, Karnataka are temples and forts.
Savadatti Fort
Renuka Sagara reservoir
Yellammaguda temple (Renuka Devi)
Navilatirtha
Shirasangi Kallika Devi temple
Ankeshwara temple
Source: karnataka.com



* 24 Oct 2021
Places to visit in Karnataka
Badami

Bangalore (Bengaluru) - capital of Karnataka
Begur Nageshwara temple by the Western Ganga Kings Nitimarga I & II.
The Chokkanathaswamy temple at Domlur, the Aigandapura complex near Hesaraghatta, Mukthi Natheshwara Temple at Binnamangala, Choleshwara Temple at Begur, Someshwara Temple at Madiwala, date from the Chola era

Chikmagalur - (Coffee land of Karnataka) hill station with coffee plantations

Coorg - hill station with coffee plantations

Gokarnam, Uttara Kannada district - Mahabaleshwara temple, beaches

Hampi - located on the banks of the Tungabada river, is famous for the temples and monuments of the Vijayanagara perod, although mostly in ruins. It is a UNESCO World Heritage site.

Jog Falls - highest plunge waterfall in the state and second highest in the country after Nohkalikai Falls of Meghalaya

Murudeshwar, Uttara Kannada district - Murudeshwara temple and the second tallest Shiva statue in the world

Mysore (Mysuru) - Palace, silk sarees

Udupi (Udupi, Odipu) - Sri Krishna temple, cuisine - Udupi hotels,